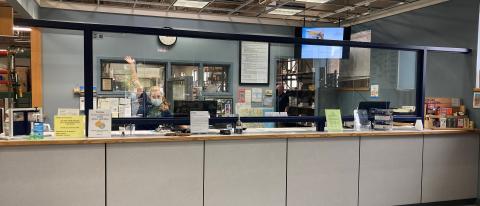 Valued Customers & Partners:
At Schuham Builder's Supply Co., Inc. we hope that you and your families stay healthy and safe through these evolving times as you cope with the COVID-19 pandemic. While Schuham and the rest of the community are adapting to these new challenges, we have positioned ourselves to continue to stay open while maintaining the highest priority of keeping our employees and customers safe. Working together in communicating effectively, we will persevere through these trying and uncertain times. Per the Illinois Executive Order #12- H & N – contractors, trades people, mfg and suppliers should keep working as we are a part of supplying safety security materials.
Schuham is following CDC and OSHA guidelines and has implemented the following procedures so we can continue to safely serve our customers and prevent the spread of the COVID-19 virus:
Any personnel that are feeling sick are to stay home.
We are sanitizing our front counter after each customer, as well and constant cleaning in our office and shop area.
We are maintaining no hand shaking and a work distance of 6' or greater while working and when taking care of customers. 
Hand sanitizer is provided at our front counter for all to use.
To maintain space in the workplace, we will be having rotating hours so, as not to have a full staff in the building at any one time. Our sales staff will be available to assist with orders and checking their voicemail and e-mail daily.
Our hollow metal and wood door shop will continue to operate to complete orders as needed.
Personnel must frequently wash and sanitize their hands.
Schuham Builder's Supply will continue to communicate any changes that will impact our industry as we work through the COVID-19 pandemic.
Stay healthy and safe,
Schuham Builder's Supply